Photo by Firmbee.com on Unsplash
One older Londoner told Age UK London: "I am old and trying hard, but feel completely excluded from life by all the digitalisation." The elderly feel mocked by those who are "digitally enabled".
Last week Arran CVS organised workshops on Social Media, run by Ross McCulloch of Third Sector Labs. My interest was spiked by the Covid crisis when shops on Arran started to demand purchases by card contactless payment only. It was then I realised how difficult that would be for those without a credit card, or wifi or a smart phone. Then, I started to see everywhere the App brigade, from CalMac to parking in cities when cash options were removed. Thank heavens the Co-op on Arran has continued to accept cash and for many people this has been clearly a lifeline. We see now in large supermarket stores rebellion over the self-checkouts and removal of 'manned' tills. For many elderly, or those living alone, the person at the checkout may be the only person they speak to during the day. Certainly, in Lamlash Co-op, Helen and her staff do a superb job of welcoming, asking how is your day, and generally making everyone feel they are interested in our story as we check our purchases; for many buying their daily paper from Jimmy Gordon's is a similar experience. We all have examples on Arran of that service, especially during Covid.
A report in March 2022 indicated that in 2021 smartphone usage to go online in the UK was highest among people aged between 35 and 44 years old. 93% of people in this age group reported using smartphones to browse the internet. 87% of respondents that belong to the younger age range of 16-24 reported using a smartphone to go online. Selling services or goods on the internet was used by 21% and internet banking by 76%.

Internet use among older age groups has increased substantially over the last five years, but many are still non-users. 4.2 million people aged 65+ have never used the internet. A quarter (26%) of people aged 65 to 74 and around three-fifths (61%) of people aged 75+ do not regularly use the internet.
A recent report by Hannah McGreevy showed as many as 45% of Londoners aged 75 or above do not use the internet at all, according to projections in a report published by Age UK London last month. During lockdown, more than 200,000 elderly London residents were unable to see friends and family, receive online care or access web-based services for over a year. Contrary to popular belief that older people have started using the internet more during the pandemic, only 20% of over 75's reported using the internet more and 10% used it less.
One older Londoner told Age UK London: "I am old and trying hard, but feel completely excluded from life by all the digitalisation." The elderly feel mocked by those who are "digitally enabled".
In 2017, North Ayrshire information for Locality Partnerships showed that on Arran over 65 year olds are over 36% of the population, of which those over 85 years were 4.2%. The resident population of approximately 4,500 has an older age profile, with just under a third aged 65 years and over, the highest proportion of all localities in North Ayrshire. Projection for Arran show residents aged 65yrs and over will make up one half of the island's population by 2026. (Locality Profile Arran Sept 2017).
When we initially received the information about the Census in Scotland, the paper option could be obtained by going on line to order….is it any wonder so many have not responded in North Ayrshire? That was excluding to many, see: https://www.scotlandscensus.gov.uk/taking-part-in-the-2022-census/scotland-s-census-2022/, even though more recently, obtaining a Census paper form has become easier. On 11 May new figures were published showing the number of households who have completed Scotland's census in towns across North Ayrshire. According to the National Records of Scotland (NRS), 77 per cent of households in the Saltcoats, Ardrossan and Stevenston areas have returned their form. The figure is 79 per cent in the Irvine area while Largs, Kilbirnie, Beith and Kilwinning fare slightly better with 81 per cent. The Wemyss Bay area has the highest completion rate of 88 per cent, data released today shows. How many of the missing Census returns is about the lack of sensitivity to those without internet access? Getting to the library, needing assistance?
An App, or software application, is not directly accessible on the internet. Rather, it must be downloaded on a smartphone or tablet. Companies use it to notify the public of services, products etc; using the internet for individuals to find out bus or train times for example is cheaper than printing timetables, but for many elderly and others without modern smart phones and wifi there is now no way of finding out when the bus is scheduled to pass their door; similarly train timetables. During lockdown many timetables disappeared from bus stops and people wonder if they will ever return. CalMac tells you to use their App, then there is CalMac's presence on Twitter, YouTube, CalMac Blog, Service Update….For service info please follow
I just wish their telephones were adequately staffed for individuals to talk to staff for help.
The workshop on Social Media was an interesting snapshot into the various social media.
I could be called a 'luddite' in that I do not bank by internet (I like to talk to the bank on the 'phone, a real person!) or use touch and go; I like receipts for my shopping. In a time of severe poverty and increasing hardship, and an ageing population, more folk will leave the internet, smartphones, streaming and "all the other pay to access services".
We on Arran will soon lose some of our churches, library hours will be cut, more medical centres will close, already mobile banking has gone. We all need to ensure our full-time residents, especially the elderly and vulnerable, are included in island events. Still use real not just internet posters to advertise events, continue to talk face to face with your neighbours, ensure all is well in your communities. Learning the skills of computers for the first time in later life is not easy. And, the speed of change in IT is constantly increasing, so learn one day to use something and then not use it for a couple of months and it may have changed, been upgraded, or gone, replaced by something different. I attended a course for the ECDL (European Computer Driving Licence) course at the High School some years ago, but all these social media channels were hardly on the horizon. Now everyone has that additional appendage in their hand—the smart phone- as they walk around…waiting for the next message from somewhere in "the ether". On Twitter, Snapchat and the other social media channels.
And if you think you are too wedded to the net, try reading James Ball's article in The Guardian on trying for two weeks to kick his screen addition!
Two weeks, no smartphone: how I tried – and failed – to kick my screen addiction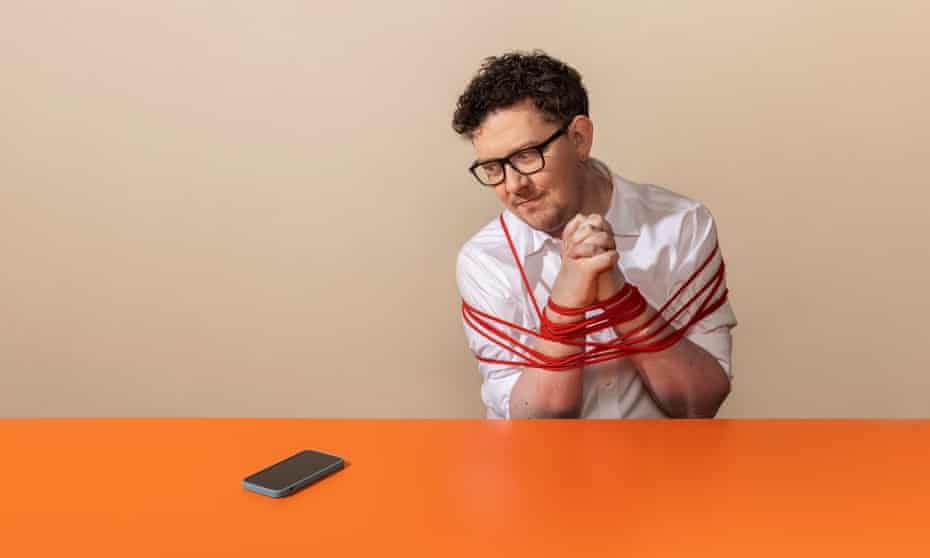 Finally, even our cars are turning into mobile touch screens and our passport to wherever is starting to be dictated by QR codes but all this is for another day.
Appendix:
Who uses what on Social Media. With thanks to Ross MacCulloch
Facebook:
78% of UK internet users are on Facebook, 35-40m active monthly users, older female users, young people much less enamoured with it. Favours video content. Not used much by younger people….
Instagram:
Over 30-36m users in the UK. 54% of UK Instagram users are female, and more than 1Bn photos being shared daily- weighted towards younger female users, Algorithm is shifting towards favouring ephemeral content (stories) and videos.
Twitter:
Audience 25-34 years and 35-49 years old, with more than 70%male and 30% female. An average 500m tweets are shared per day. A platform used by professionals, activists, users interested in the news.
LinkedIn:
Over 30.9m users in UK. Main audience males 25-34 years old, 3 people hired through it every minute. Platform tailored to longer format. Industry experts and influencers.
Pinterest:
Globally 416m active users. Main audience female 25-34 years old 77% of weekly pinners have discovered a new brand or product
Snapchat:
67m UK daily active and 77% UK users 18-24
TikTok:
>3.7m active users in UK. Largest share of users in the UK are aged 18-24. Users in UK engage for an average of 41 mins per day. TikTok tailored towards younger demographic (Gen Z). Focused on short term video content. Focused on keeping users on the platform.
Then a ream of other spaces…I had by then lost the will to write anything down.
May 2022