At the Bournemouth University Faculty of Management Sustainability Symposium last week, ASP Directors Martin Roach and Gwyn Jones were joined by Estelle Clarke (Riversimple and Strategic Arrow), Emmanuel Lazaridis (Strategic Arrow) and Jacky Engel delivered a series of stimulating presentations on a wide range of key sustainable business issues.
The event brought together over 50 participants, including academics from a range of disciplines, students and external practitioners.
"We can no longer rely solely on text books because we are only just starting to uncover the questions we need to ask.  Understanding how we can live sustainably with 'enough for everyone, forever' has not been addressed before and we do not have answers yet.  We need to be comfortable asking difficult questions and seeking answers in novel ways.  Social learning is one approach being used to develop new concepts.  Dr Karen Thompson and Dr Nigel Williams have been collaborating with practitioners to ask novel questions and develop new resources for education, research and practice of Responsible Project Management.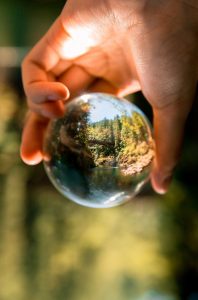 An argument made by Karen is that sustainability should not be seen as an 'add on' to the curriculum, rather it should be used as a lens through which we view all aspects of our discipline."
Here are some of the resulting blogs…
Sustainability changes everything